Community
Our community is diverse, capable, and heartfelt. Our members and friends include dedicated senior teachers who have walked the Shambhala Buddhist path for many years, and enthusiastic newcomers who are just discovering our teachings on realizing basic goodness and building enlightened society.
Visit the links in the right sidebar to read more about our community.
Community Resources
Frequently requested community resources can be found here:
Community Events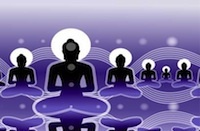 October 4th
Please join us for our monthly Community Meeting.
Continue »