Ongoing Offerings
---
Please note: Sittings are currently being held via Zoom while the Center is closed for COVID-19 social distancing. Please visit our calendar of events and click the date you're interested in to view the instructions for joining that session by Zoom. If you're interested in meditation instruction, please email us and we'll set you up with a meditation instructor for a one-on-one call or Zoom meeting.
---
Our center offers a rich array of weekly ongoing offerings free to the public. No prior meditation experience required to attend. Most programs offer meditation instruction upon request. All are welcome.
Questions about visiting our Center? See our FAQ post for answers to many common questions, or email us at the address in the footer if you don't see your answer.
Public Sitting Hours
Our regular mid-week meditation sitting is on Wednesday night 7-7:30pm. Sitting is followed by a tea break, then book study and discussion (schedule permitting).
Our regular Sunday morning meditation practice is 9:30 -11 am, with sitting and walking meditation. We begin with morning chants at 9:30. Chants are always optional; chant books are provided for those who wish to join or read along. If you do not wish to chant, you are welcome to join sitting anytime after 9:45. Sitting is followed by a tea break, then book study and discussion (schedule permitting).
No prior meditation experience is required to attend Wednesday or Sunday sittings. Free meditation instruction is available.
Find how to get to our Shambhala Center here.
Ongoing Study Group:The Profound Treasury of the Ocean of Dharma
This study group meets every other Monday evening at our Mid-Town Delek. A potluck supper and social time starts at 6:30pm with the book study from 7:00pm – 8:30pm.  Please contact Chris at 602-696-9694 or Muffie at 602-885-1811 for address/directions.
We completed the first two volumes of the Profound Treasury of the Ocean of Dharma, which elucidate the hinayana and mahayana paths. As of January 2018 we are reading the third volume, the Tantric Path of Indestructible Wakefulness. If you would like to join the book group it would be helpful to have some background in the hinayana and mahayana paths. But this is not necessary. All are welcome to participate. Once we finish the third volume (estimated two years) we will likely restart with book one The Path of Individual Liberation.
It is not necessary to buy the books. We have a copy to share as we take turns reading each evening.  If you wish to purchase your own copy, they are available at www.shambhala.com/the-profound-treasury-of-the-ocean-of-dharma.html or at other online retailers.  Please feel free to call us with questions.
Introductory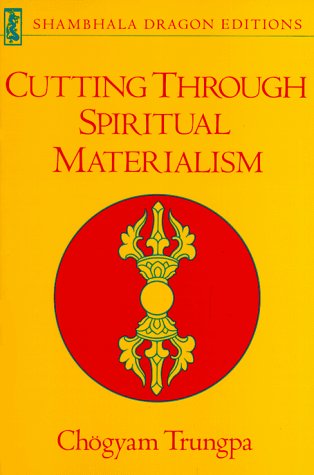 with Melissa Moore & Shastri Kim Kelso
September 12th—September 26th
This 3-part online series dives into essential teachings from Chogyam Trungpa Rinpoche on working with the personal and societal trend of materialism.
Continue »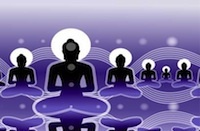 October 11th
Please join us for our monthly Community Meeting.
Continue »