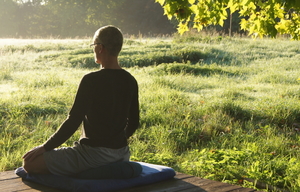 Half Day-thun
A dathun is a month-long meditation retreat. Such a commitment is hard to manage in our modern lives, so we sometimes offer shorter retreats with the names week-thun and day-thun. Join us for our half day-thun, an afternoon of meditation. Come for Sunday morning Public Sitting to make a day of it.
We will gather from 11:30 am to 2:30 pm for sitting and walking meditation, tonglen, and Shambhala yoga. No registration necessary.
February 9 is also the full moon, with the full moon Shambhala Sadhana scheduled at 11:30 am. You have the option of practicing the Sadhana, then joining the day-thun afterwards.
Pricing Information:
This is a donation-based event. Please consider what you wish to give for this extended practice day, and use the red box at the Center to give cash or check (made out to Phoenix Shambhala Meditation Center) or the Donation page on our website to give by credit card.