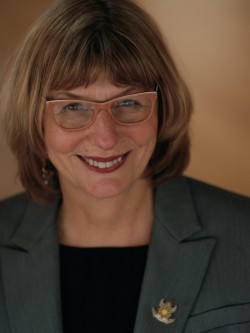 Three Lords of Materialism
with Melissa Moore
"Predatory capitalist greed has deeply ingrained a self-worth confusion into our psyche. We associate our value as human beings with our financial worth. Our relationships are governed by the shadow game of acquisition. We can never have enough. The result is a devastating disconnect to a felt sense of our experience."
- Reverend angel Kyodo Williams, Sensei from Radical Dharma
In these challenging times, we are being called to look at our unconscious biases, our contributions to ecological disaster, and to be constantly thoughtful of our own and others' health in the COVID Era. This class is designed to support awareness of the unconscious agendas that rule us; to approach these and other difficult topics in an environment of loving kindness.
This 3-part online series dives into essential teachings from Chogyam Trungpa Rinpoche on working with the personal and societal trend of materialism, which is an essential teaching in his legacy. The Three Lords of Materialism are material materialism, psychological materialism and spiritual materialism. These three categories of materialism relate to our body, speech and mind and how we personally befriend ourselves and orient toward others in the world.
This class is an opportunity to work experientially on the topics of our time in a safe and confidential container. Please join us on this journey, and plan, if possible, to attend all three sessions. Participants will be assigned readings and some experiential personal homework. You will also be offered an individual interview during the duration of the program with a meditation instructor. We will close the program on September 26 with the Sadhana of Mahamudra.
The schedule for each class will roughly be as follows:
9:00 Welcome, body awareness and meditation
9:45 Introductions or on-going check-ins for the week
10:10 Talk
10:45 Break
11:00 Experiential Exercise; either in break outs or as a group
11:45 Discussion
12:15 Homework and readings following week, last words
12:30 End
Zoom Access: This course will be offered online via Zoom at the dates and times listed above. After you register for the course, we will send you instructions for joining the course meetings.
Pricing Information and Generosity Policy:
We are committed to making our programs and classes accessible to everyone, and we will not turn anyone away due to financial concerns. If the Program Price is an obstacle for you, please decide what works for you and offer what you are able to pay. You do not need to apply for the Generosity Policy in advance, but if you have questions, please contact us.
Those who are able to offer more than the regular program price can select the Patron Price option. By selecting this option, your generosity is helping to cover the costs of those who may not be able to pay the full price of the program. Thank you for your consideration, and for helping all to receive the treasure of the Shambhala Dharma.
Heart Gifts
Because Acharya Moore has graciously offered to speak without a fee, the program price will go entirely to support the Phoenix Center. For those who are able to and wish to give an additional heart gift directly to Acharya Moore, we will be accepting offerings of any amount. Please use the Donate page on our website, fill out the online form, and include "Heart Gift for Melissa Moore" in the Comments field.

Melissa Moore is a senior teacher in Shambhala for over 28 years. She currently is the Executive Director of Karuna Training North America, which is a certificate of training in Contemplative Psychology. She has her MA from Naropa University in Contemplative Psychotherapy and her PhD from California institute of Integral Studies in Psychological Anthropology. She has dedicated her life to working with people who suffer with mental illness. She has been a student of Chogyam Trungpa Rinpoche since 1974.