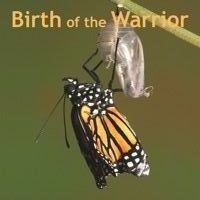 Birth of the Warrior (Shambhala Training Level II)
with Muffie Noble-Power
Birth of the Warrior is Level II in the Shambhala Training curriculum. It builds on the foundation of the meditation practice that was introduced in Level I and explores how habitual ways of thinking obscure the raw brilliance of the world we live in.
By opening to our own genuineness and tenderness, we learn how to work with fear to cultivate the willingness to see our deep-seated habits and defenses. This weekend program intensifies the discipline of meditation practice, which enables us to begin seeing through obscurations of habitual patterns that we have created over time.
Every Shambhala Training level includes thorough meditation instruction, periods of meditation practice, one-on-one meetings to clarify questions, talks by senior teachers, group discussions, and a concluding reception.
Prerequisite: Shambhala Training Level I: The Art of Being Human
Recommended: Meditation in Everyday Life
Pricing Information and Generosity Policy:
We have a generosity policy to make our offerings available to all who wish to participate. If the Full Program price is an obstacle for you, please consider what works for you in your current situation, and offer as much of the Full Program price as you can.
For those who can offer the Patron price, your generosity will help to cover the costs for others who are not able to pay the Full Program price.
For those students who have taken Level II previously, you are invited to re-take this program for a reduced rate of $75.
You have the option of paying online by PayPal, or on the first day of the program by check. Please make checks out to Phoenix Shambhala Meditation Center.