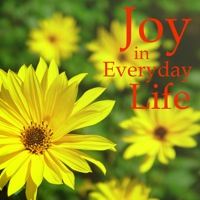 Joy in Everyday Life - VIA ZOOM
with Muffie Noble-Power & Mark Curtin
Joy In Everyday Life follows Contentment in Everyday Life in the Way of Shambhala class series. If you are also taking the Shambhala Training weekends, it expands the meditation experience of Shambhala Training Level III: Warrior in the World.

As meditation practice expands and we develop trust in basic goodness, we can begin to discover the confidence and personal energy to go forward on the journey. Joining gentleness with discipline leads to a sense of joy. The mahayana teachings on compassion can become the inspiration for a life of bravery and freedom from doubt.
Prerequisites: Contentment in Everyday Life is recommended, and will be required along with this course to go forward with the series. (If you only wish to take Joy in Everyday Life, you may do so with no prerequisites.)
Zoom Access: This course will be offered online via Zoom at the dates and times listed above. After you register for the course, we will send you instructions for joining the course meetings.
Pricing Information and Generosity Policy:
We have a generosity policy to make our offerings available to all who wish to participate. If the program price is an obstacle for you, please consider what works for you in your current situation, and offer as much of the program fee as you can.
For those who can offer the Patron price, your generosity will help to cover the costs for others who are not able to pay the full price.
For those students who have taken JIEL previously, you are invited to re-take this program for a reduced rate of $50.
You have the option of paying online by PayPal, or on the first day of the program by check. Please make checks out to Phoenix Shambhala Meditation Center.