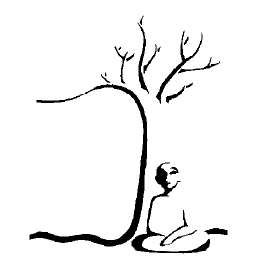 Turning Our Minds to the Dharma: A Class on Contemplating the Four Reminders ONLINE
with Emily Bower & Joel Wachbrit
Saturdays, January 9 through February 13
10:30 am - 12:30 pm
This six-week course will present traditional teachings that are essential to Buddhist thought, and which illuminate how we could all enjoy our life much more. Known as the Four Reminders, or the Four Thoughts that Turn the Mind Toward the Dharma, these teachings invite us to contemplate the Dharmic view of the preciousness of our life, the impermanence of everything, how suffering is impossible to avoid, and how we are all subject to karma. Contemplating these truths can actually inspire us to appreciate our life more and to be more present to our experience.
This class will provide an opportunity for us to delve deeper into the foundational teachings of the Buddha. Through readings, talks by the teachers, contemplation practice and sharing how these teachings relate to each of us personally we can learn how to integrate these Four Reminders into our daily lives as well as our meditation practice.
This class is recommended for those who have had an established meditation practice for at least a year and/or have taken at least one course in Buddhism at a Shambhala Center or other Buddhist center (or online). If you are not familiar with basic Buddhist teachings, please consider registering for our prep class, An Introduction to Buddhist Teachings, offered on Thursday, January 7.
Zoom Access: This course will be offered online via Zoom at the dates and times listed above. After you register for the course, we will send you instructions for joining the course meetings.
Pricing Information and Generosity Policy:
We are committed to making our programs and classes accessible to everyone, and we will not turn anyone away due to financial concerns. If the Program Price is an obstacle for you, please decide what works for you and offer what you are able to pay. You do not need to apply for the Generosity Policy in advance, but if you have questions, please contact us.
Those who are able to offer more than the regular program price can select the Patron Price option. By selecting this option, your generosity is helping to cover the costs of those who may not be able to pay the full price of the program. Thank you for your consideration, and for helping all to receive the treasure of the Shambhala Dharma.
About the teachers:

Emily Bower encountered the Shambhala community through workplace colleagues in San Francisco, around the time of the passing of Chögyam Trungpa Rinpoche in 1987. After dathün in 1991, she joined the staff of Karmê Chöling for three years. She later joined the Sakyong's editorial staff, assisting him with Turning the Mind Into an Ally and several other published writings, as well as serving as faculty for two 3-month seminaries at Shambhala Mountain Center. In 2000, she became an acquiring book editor at Shambhala Publications and stayed there for 10 years. In 2011, she moved to Los Angeles to marry Peter Alan Roberts and has greatly enjoyed the SoCal sangha.

Shastri Joel Wachbrit has been a member of the Los Angeles Shambhala community since 1989. He served as Center Co-Director and before that was Director of Buddhist Education for 7 years. In 2016 he was appointed as one of three Shastris, or senior teachers, for the greater Los Angeles area. Joel has been a working musician for more than forty years and for the last twenty he has composed music for TV and film.