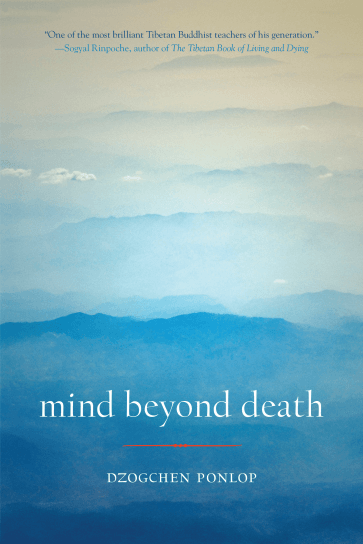 Monday Night Book Study
This study group (formerly Ocean of Dharma) meets via Zoom every other Monday at 7 pm, and will resume on November 23, 2020. We will read together Dzogchen Ponlop Rinpoche's book Mind Beyond Death. During the Covid-19 pandemic we will meet via Zoom. If you are interested in joining the group, please notify Chris Noble-Power via text/phone call (602) 696-9694 and she will provide you the Zoom link. Post Covid-19, the group will re-establish a community meal at a participant's home starting at 6:30 pm. We will continue to offer a Zoom link for those living at a distance or those who prefer Zoom.
It is helpful but not necessary to buy the book. We will likely have an electronic copy to share via Zoom. If you wish to purchase your own copy, it is available at retail vendors or online at Shambhala Publications.