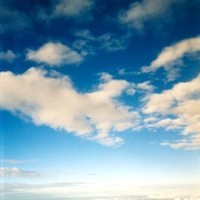 Open Sky (Shambhala Training Level V) ONLINE
with Jonathan Barbieri
Having developed trust in basic goodness we can appreciate the freedom of 'open sky' and celebrate our journey along the path of warriorship. Letting go is having the courage to fully manifest and give up our reservations, hesitations and logics. Having made friends with ourselves through the practice of meditation we can relax and live our sensitivity and tenderness. Through this we discover the joy of discipline, living each moment fully awake. This naturally connects us to others and caring for our world. The sun of goodness shines in the vast open sky of freedom from fixed mind.
Prerequisite: Level IV Shambhala Training.
Zoom Access: This course will be offered online via Zoom at the dates and times listed above. After you register for the course, we will send you instructions for joining the course meetings.
Time Zones: Please note, times listed are in Arizona time. Arizona does not observe Daylight Savings Time, so please adjust accordingly if you are joining us from outside Arizona.
Pricing Information and Generosity Policy:
We are committed to making our programs and classes accessible to everyone, and we will not turn anyone away due to financial concerns. If the Program Price is an obstacle for you, please decide what works for you and offer what you are able to pay. You do not need to apply for the Generosity Policy in advance, but if you have questions, please contact us.
Those who are able to offer more than the regular program price can select the Patron Price option. By selecting this option, your generosity is helping to cover the costs of those who may not be able to pay the full price of the program. Thank you for your consideration, and for helping all to receive the treasure of the Shambhala Dharma.
If you have already taken Level V, you are welcome to repeat the course for a reduced price of $50.