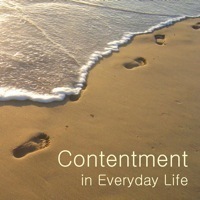 Contentment in Everyday Life
with Muffie Noble-Power & Jane Ferguson
The five-week Contentment in Everyday Life course is the second in a series of five In Everyday Life courses to be offered in the Way of Shambhala series. In this course, we deepen our meditation experience through the cultivation of contentment and simplicity. We explore the foundational views of the Buddhist teachings, and meditation in action for daily life.

Through understanding the painful conditions and emotions that keep us trapped in habitual patterns, we can open to our inherent goodness and express the qualities of gentleness, appreciation and steadiness.

Contentment in Everyday Life includes meditation instruction, talks, periods of meditation practice, discussion, and a variety of contemplative practice activities.
There are no prerequisites for this course. Everyone is welcome.
Pricing Information and Generosity Policy:
We have a generosity policy to make our offerings available to all who wish to participate. If the Full Program price is an obstacle for you, please consider what works for you in your current situation, and offer as much of the Full Program price as you can.
For those who can offer the Patron price, your generosity will help to cover the costs for others who are not able to pay the Full Program price.
For those students who have taken CIEL previously, you are invited to re-take this program for a reduced rate of $75.
You have the option of paying online by PayPal, or on the first day of the program by check. Please make checks out to Phoenix Shambhala Meditation Center.